Den Haag
Groot Hertoginnelaan
€1.700,- (incl.)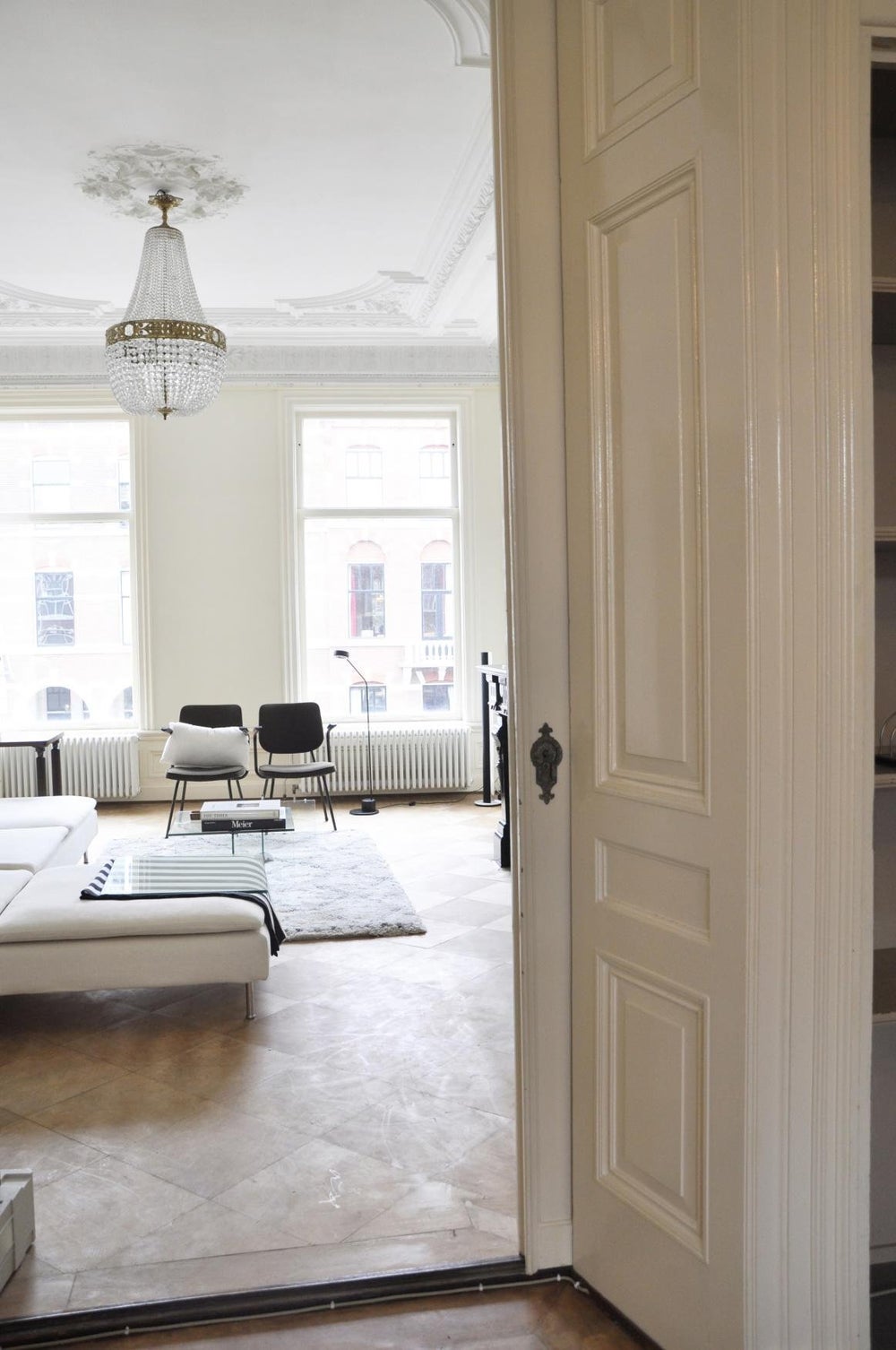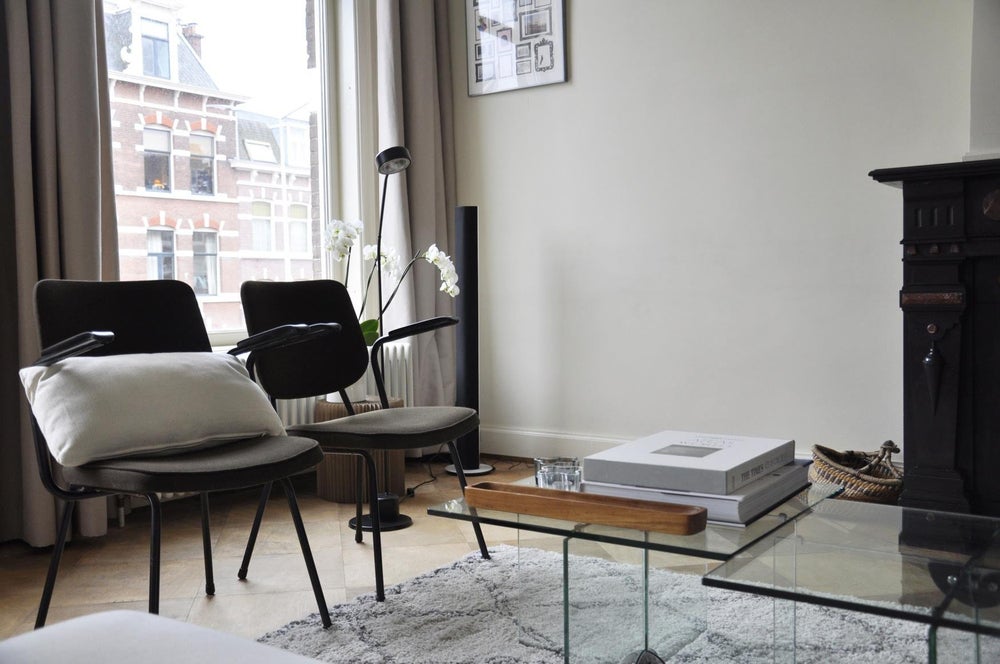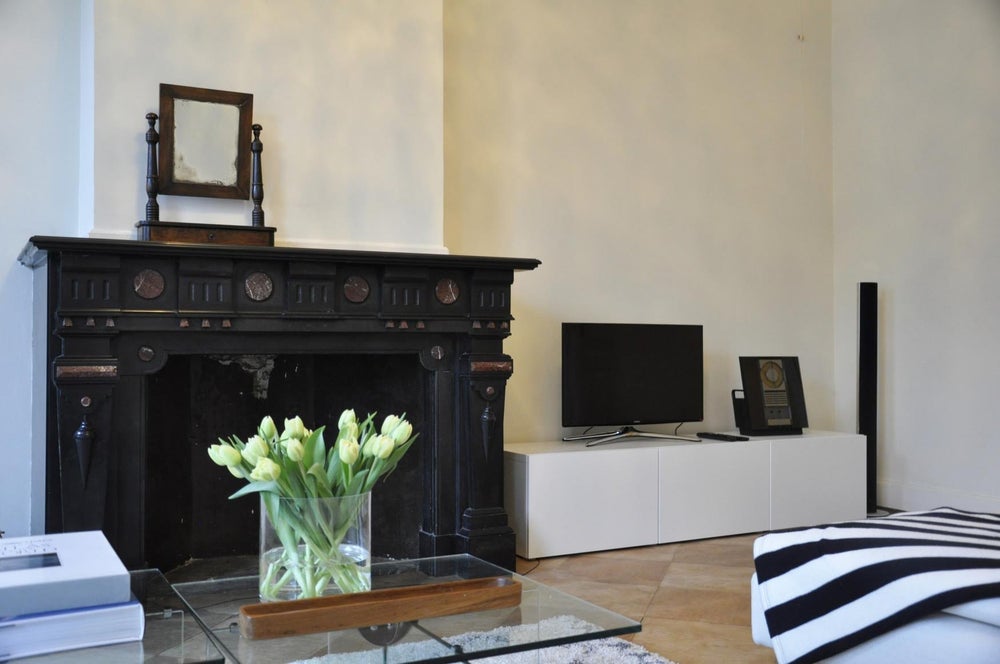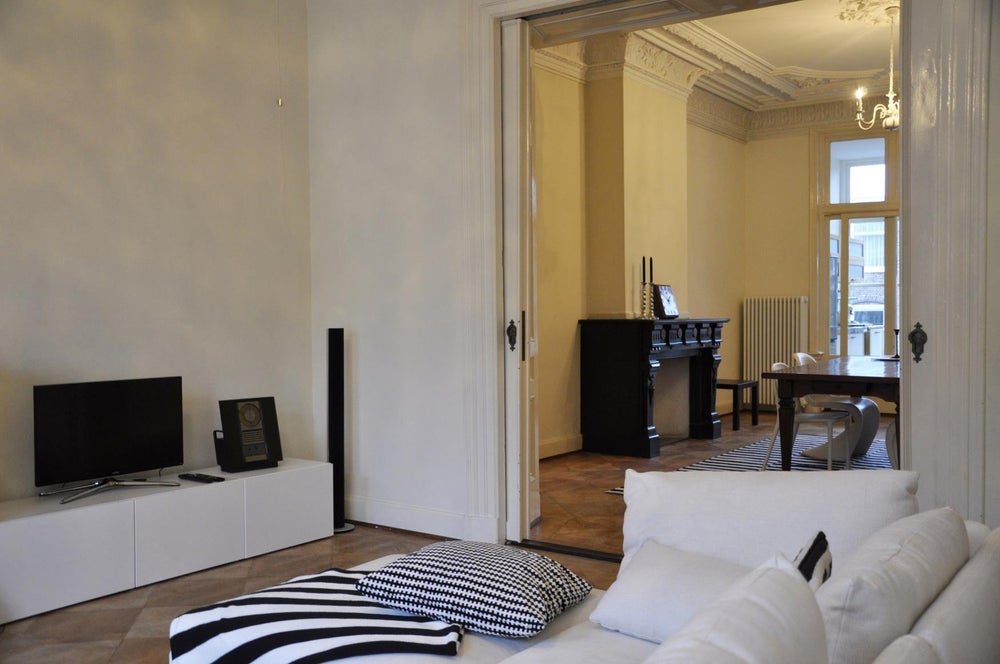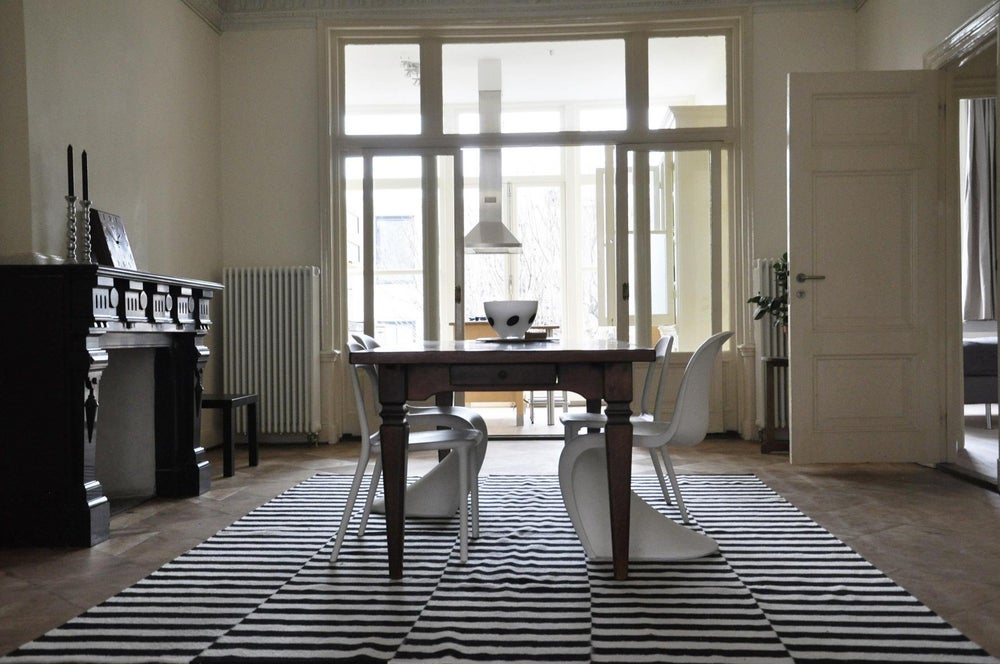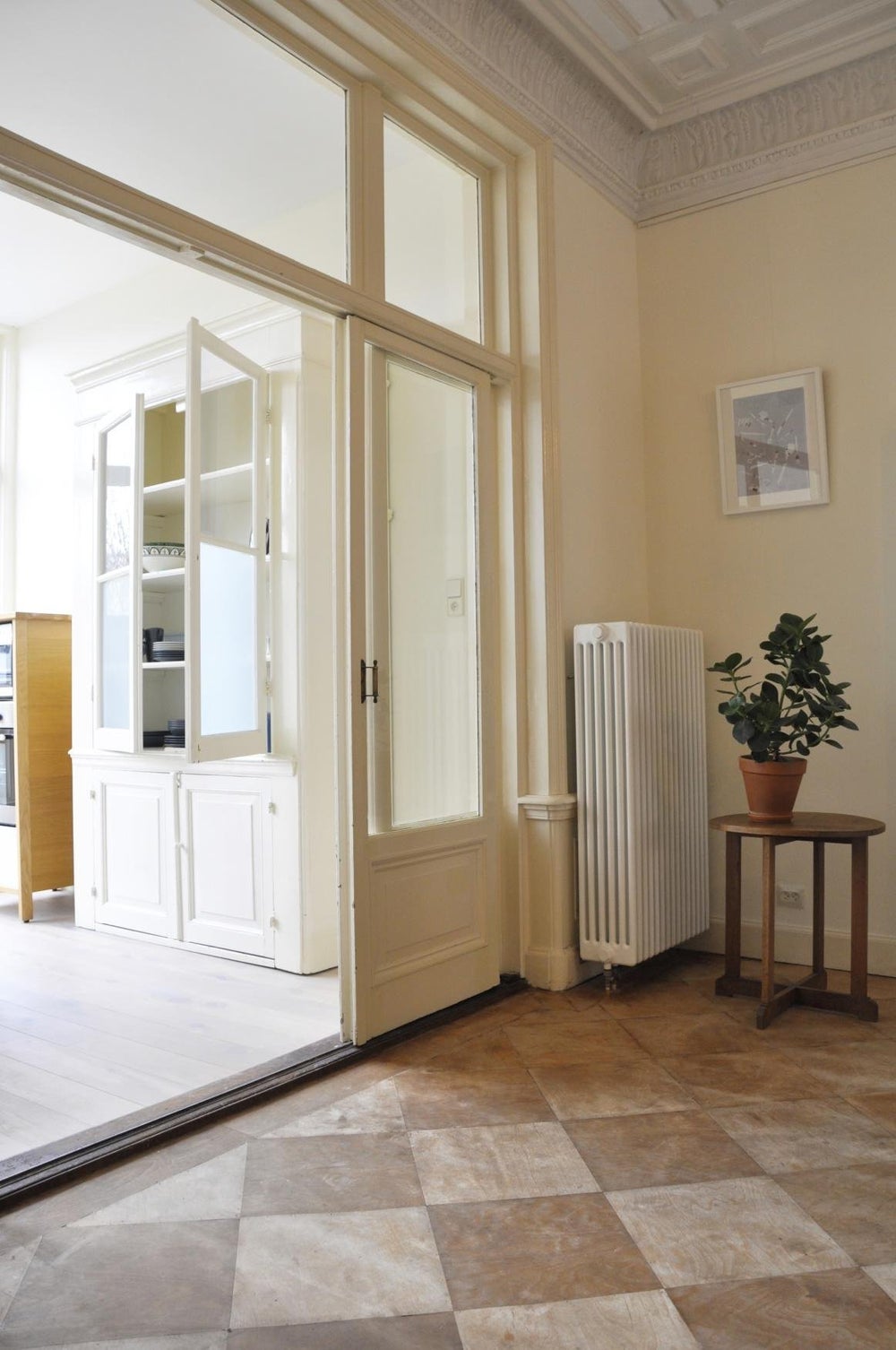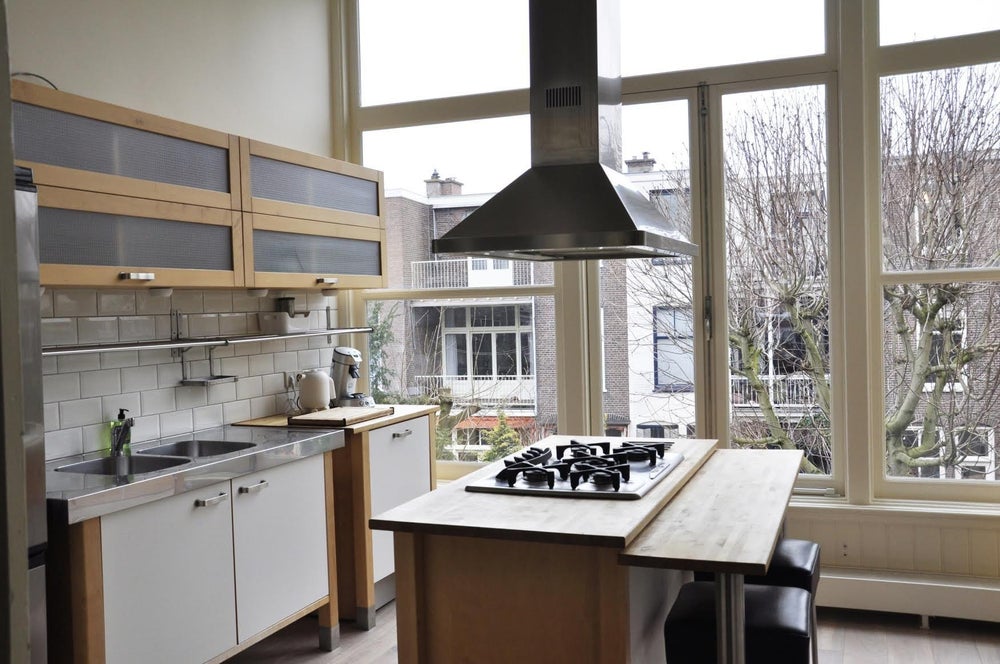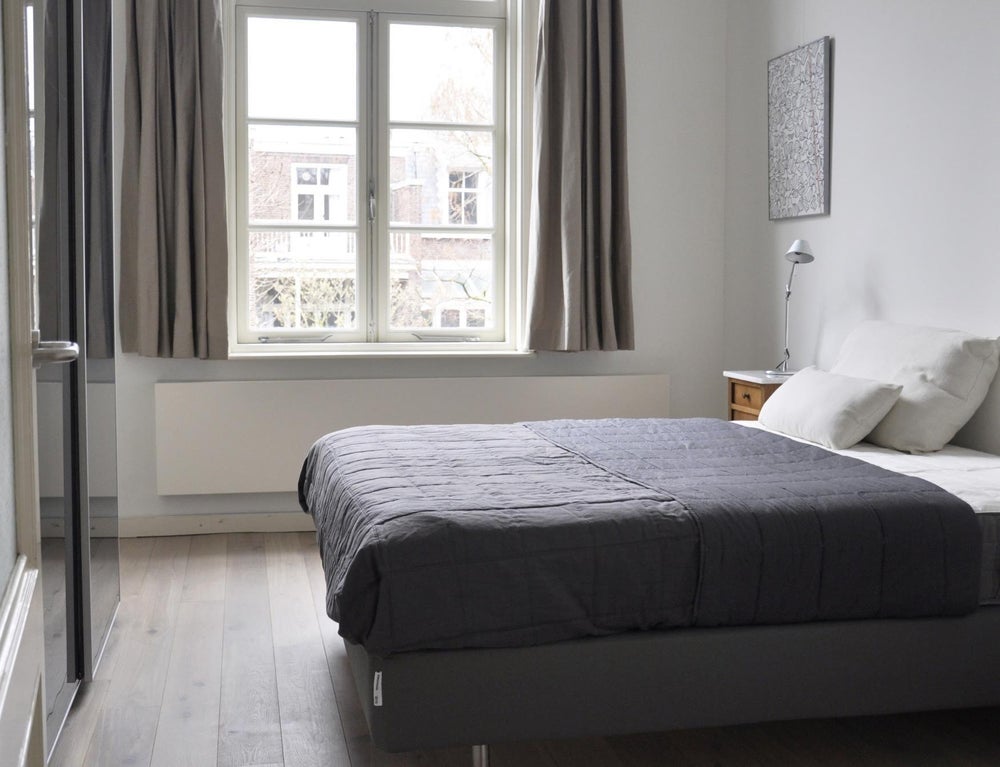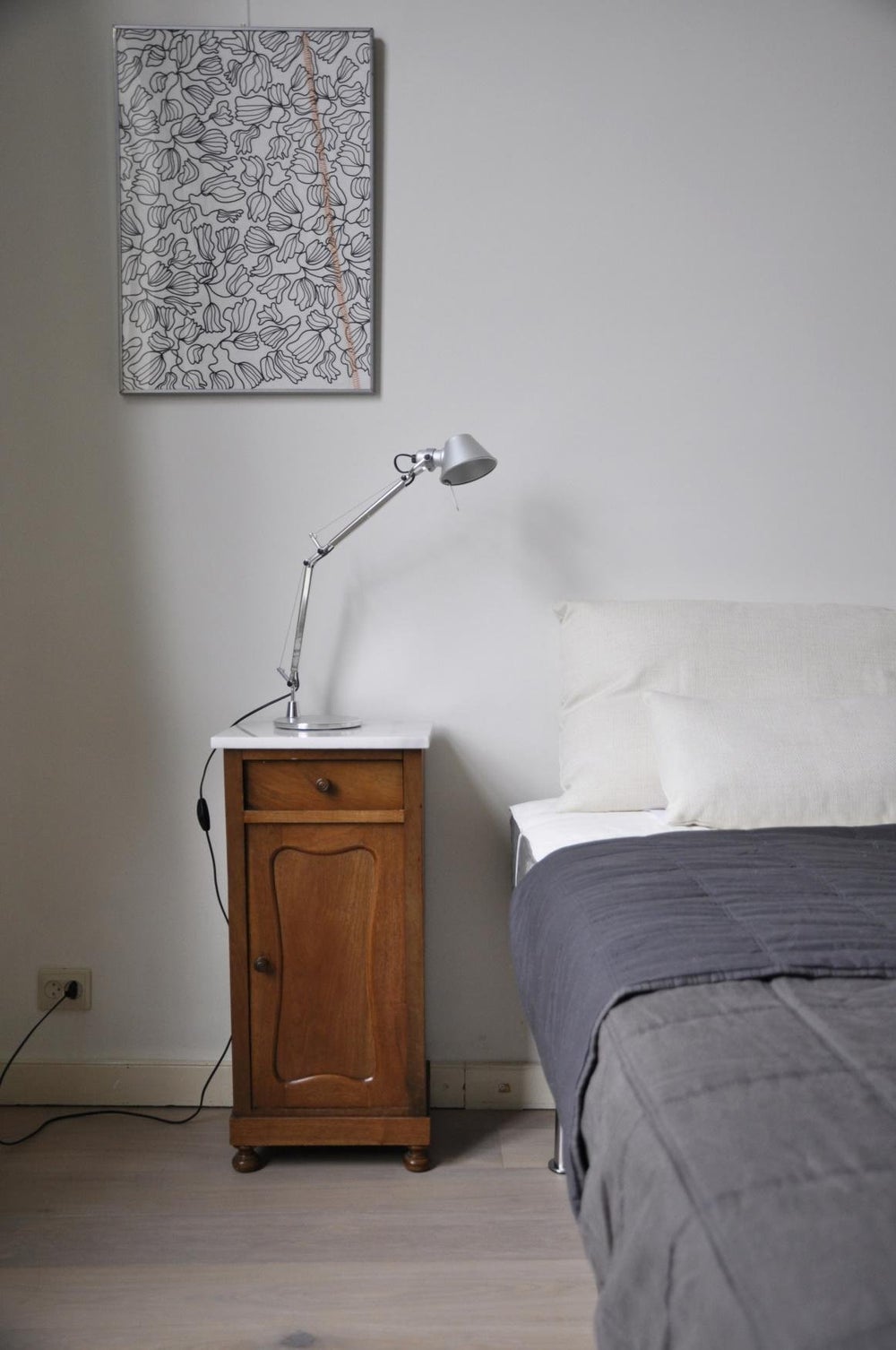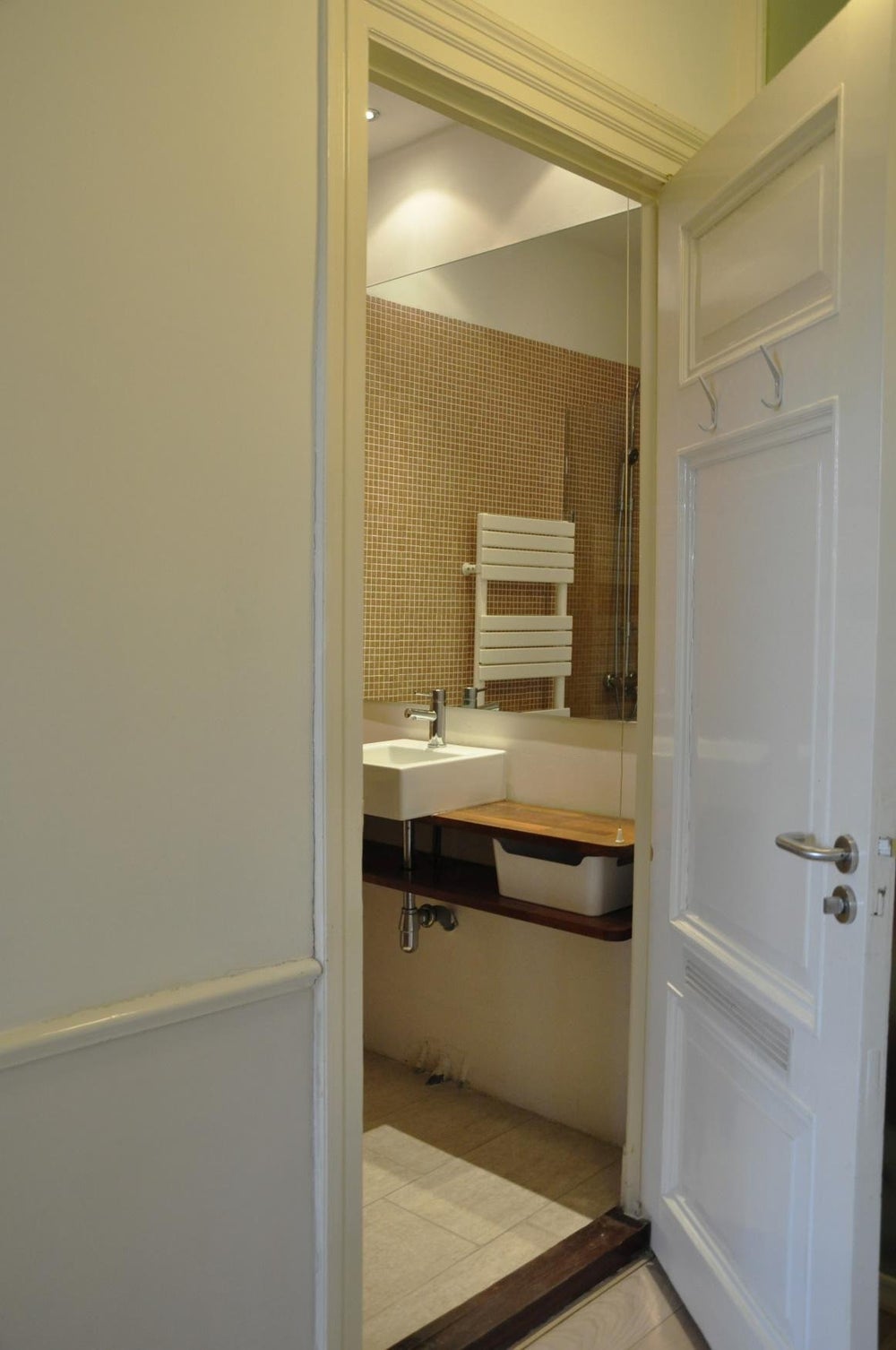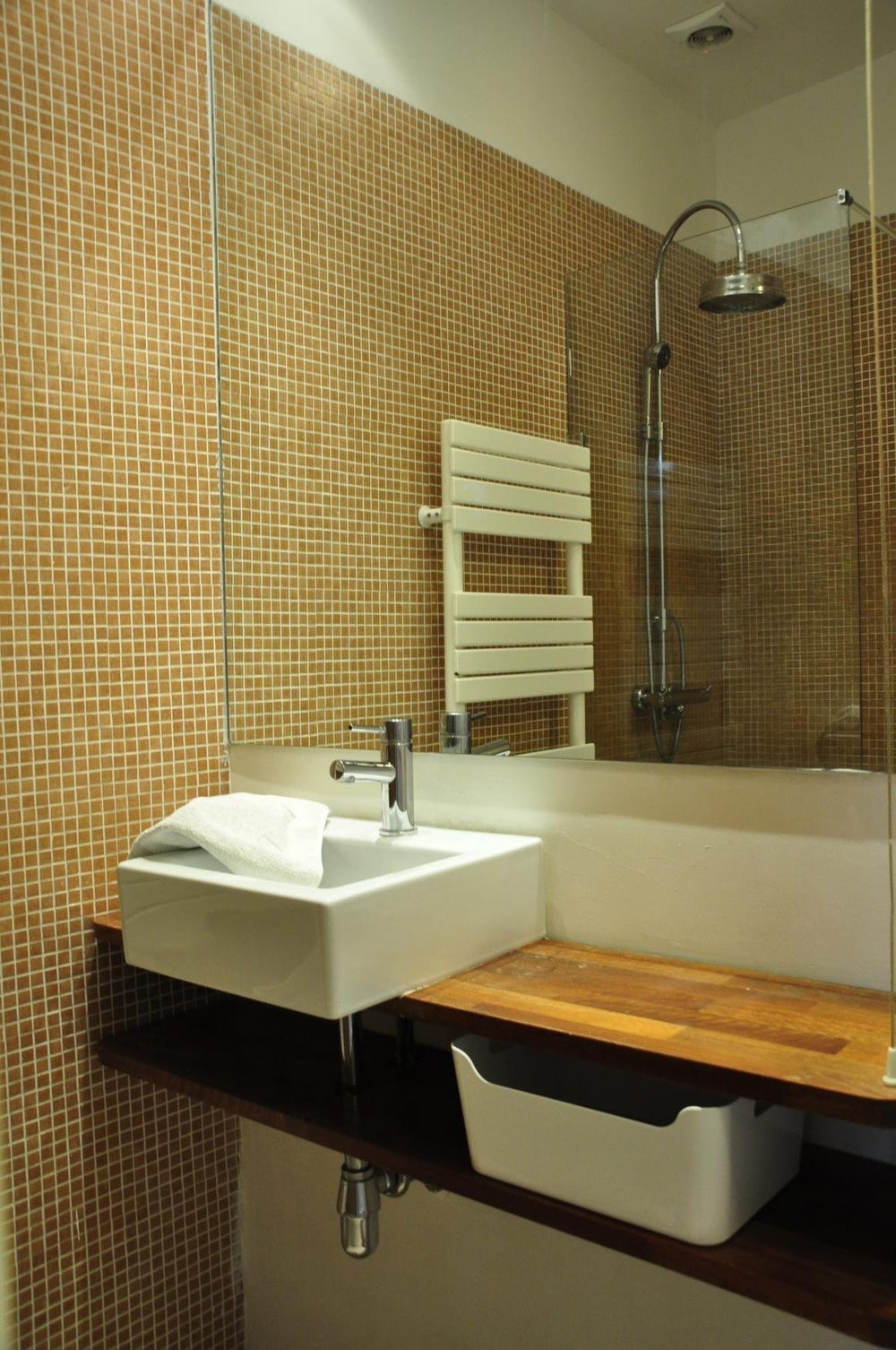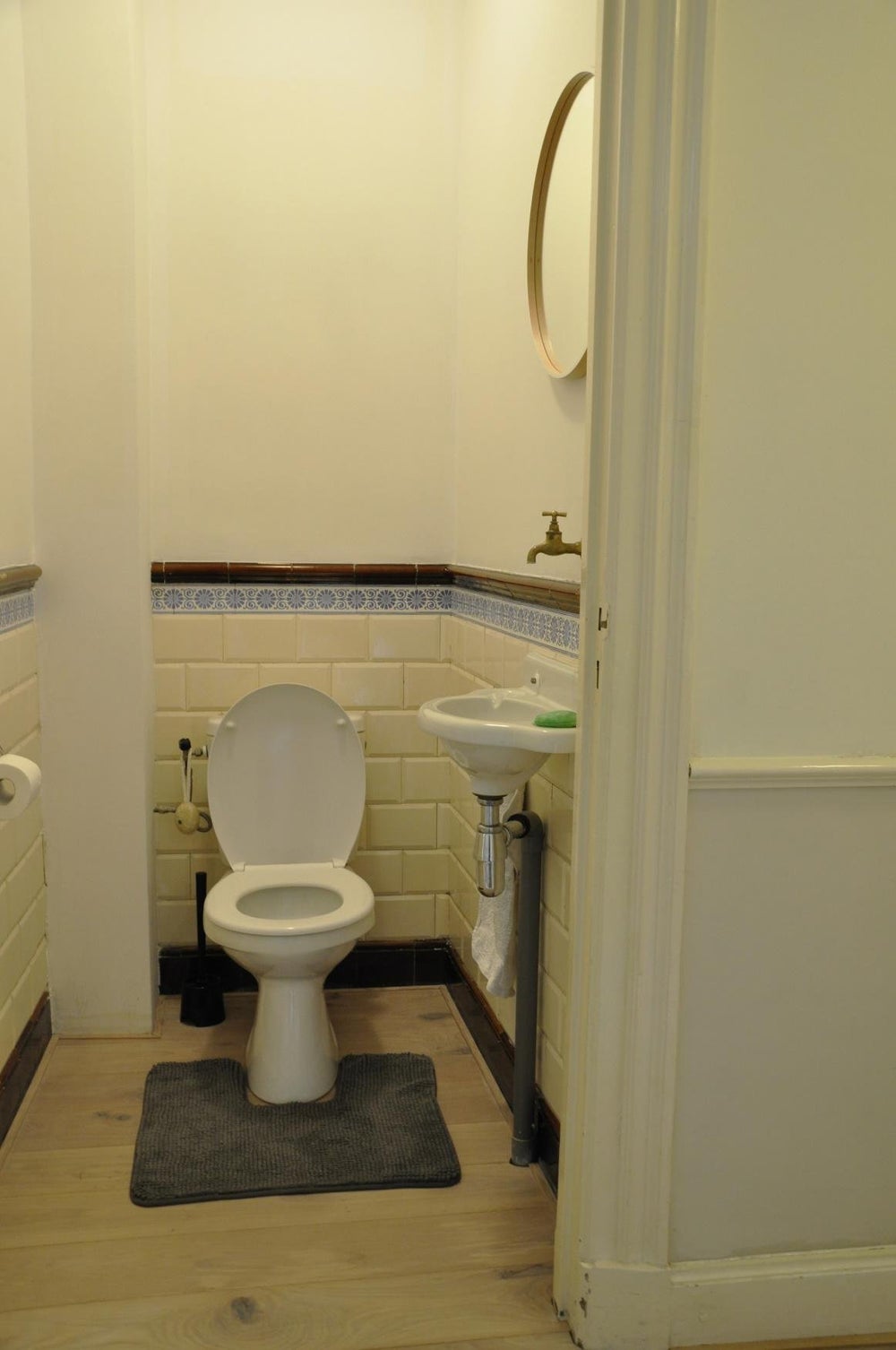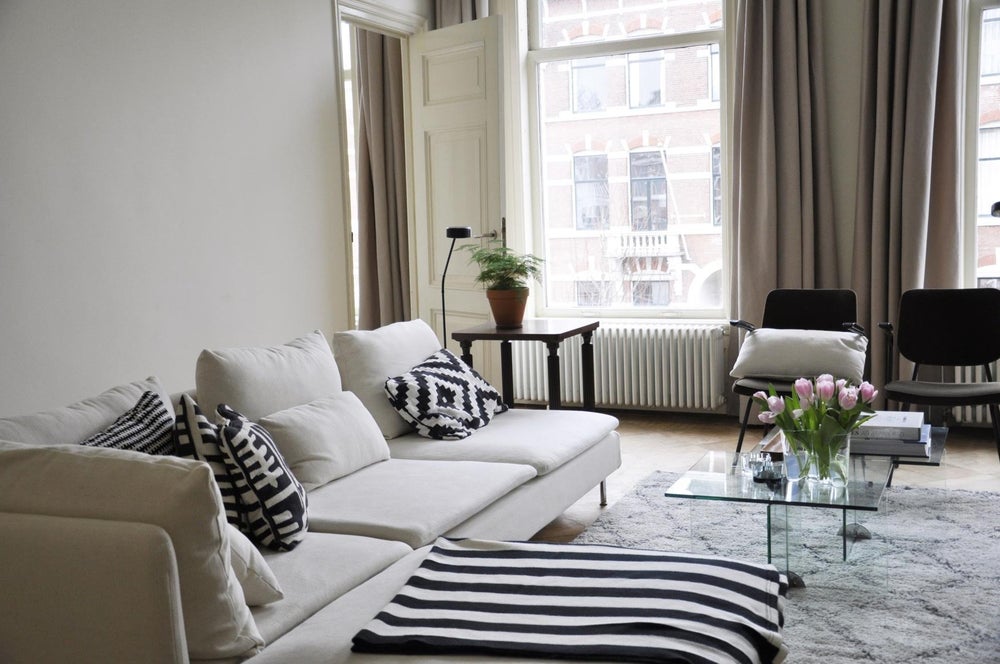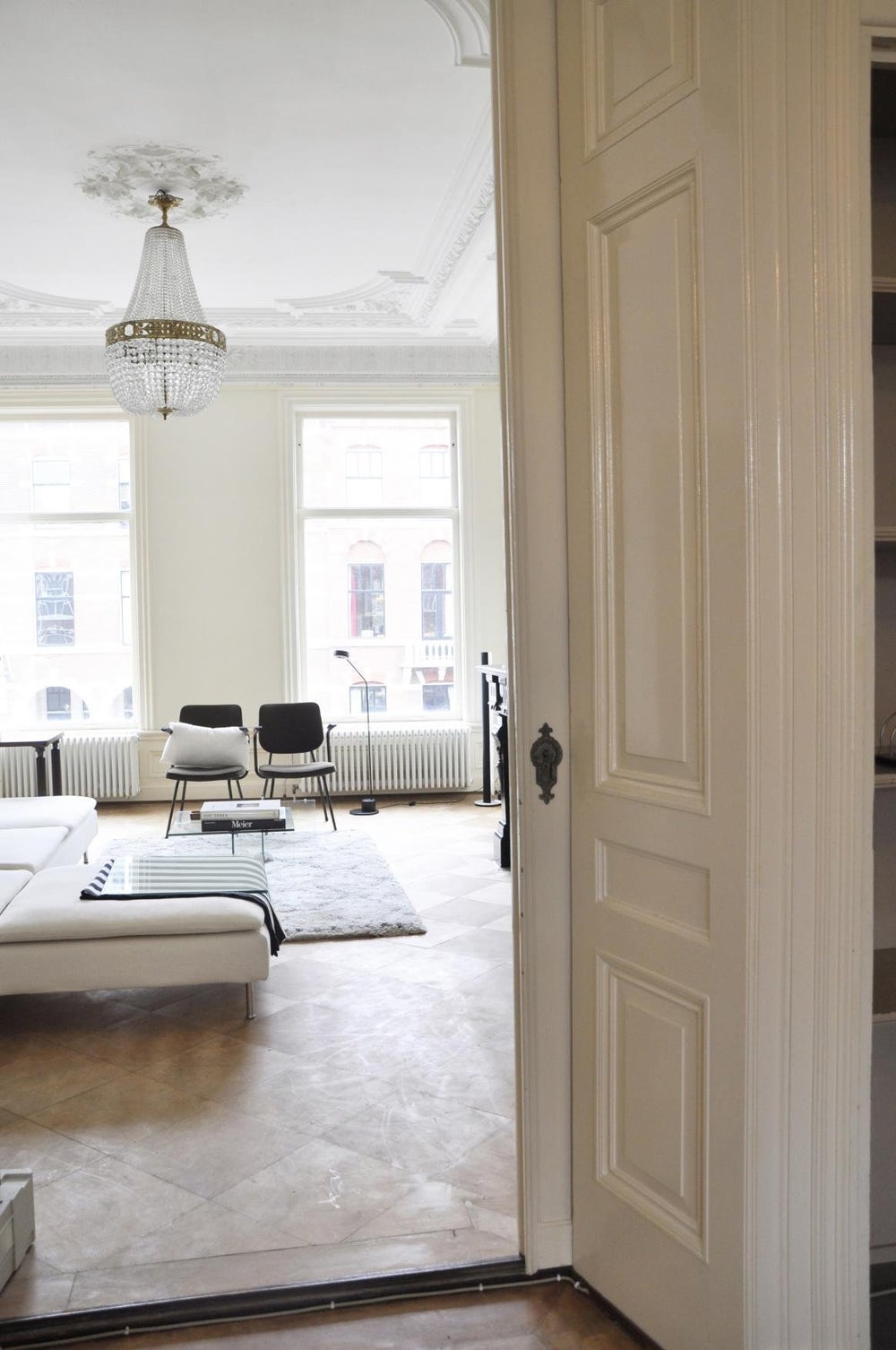 Description Groot Hertoginnelaan , Den Haag
Located in the very central Duinoord area. Right in between Scheveningen/Statenkwartier and the city center. This older (late 19th century) part of Den Haag is known for it's classical architecture and cosy atmosphere. With two shopping streets nearby (Reinkenstraat and Aart van der Goesstraat/Frederik Hendriklaan) and several bus and tramlines in the vicinity.

The apartment has a total of 128 sq. m2 floorspace and is divided into four rooms.

Lay out
Entry, stairs to the first floor. At first you will enter through the living room. Glass sliding doors connect this space to the kitchen. The kitchen is divided with a cooking island with built-in equipment and breakfast bar. Large balcony can be reached from the living room.

Two bedrooms; master bedroom (4,3 x 3,2 m1); second bedroom/study room (2,38 x 3,60 m1). Modern shower with design washbasin and heating. Separate toilet with washbasin. Separate room located in the hal for the washing machine and dryer. The apartment is recently renovated, has double glazing, solar boiler and has energy label B.

Location
Located in the centrally located and popular Duinoord area. Close to several international institutions (OPCW, ICTY, Europol) as well as the shopping streets Reinkenstraat and Frederik Hendriklaan. Well connected to public transport and between the city center and the beach making both locations accessible within 10 minutes.

Key Aspects
- Centrally located
- Fully furnished
- wooden flooring
- Well-maintained
- Washing machine and dryer
- All inclusive price
- Excellent quality furniture
- Modern design kitchen

Rental price: €1700 included gas, water, electricity, TV and fast internet.
Details Groot Hertoginnelaan , Den Haag
Street Groot Hertoginnelaan
Zipcode 2517EC
District Duinoord
City Den Haag
Price €1.700,- (incl.)
Availability Direct
Interior Furnished
Bedrooms 2
Toilets 1
Bathrooms 1
Surface 80 m²
Kitchen Separate
Fridge Yes
Freezer Yes
Dishwasher Yes
Furnace Gas
Oven Yes
Microwave combi Yes
Hood Yes
House type Apartment
Parking Permit
Outside space No
070 - 763 0408

Tram Stop: Noordwal

10:00 - 19:00
Map Groot Hertoginnelaan , Den Haag
Streetview Groot Hertoginnelaan , Den Haag
Extra Information
Feel welcome to call us to schedule a visit. Visits are always free.
We are open from 10:00 AM till 19:00 PM. Appointments outside these hours or weekends are also possible under appointment.
This rental may be a commissioned lease and there may be an applicable fee.
When renting we need the following documents: check link
This information has been put together with the best possible care, however, information might not always be correct.