's-Gravenhage
Frankenslag
€1.195,- (excl.)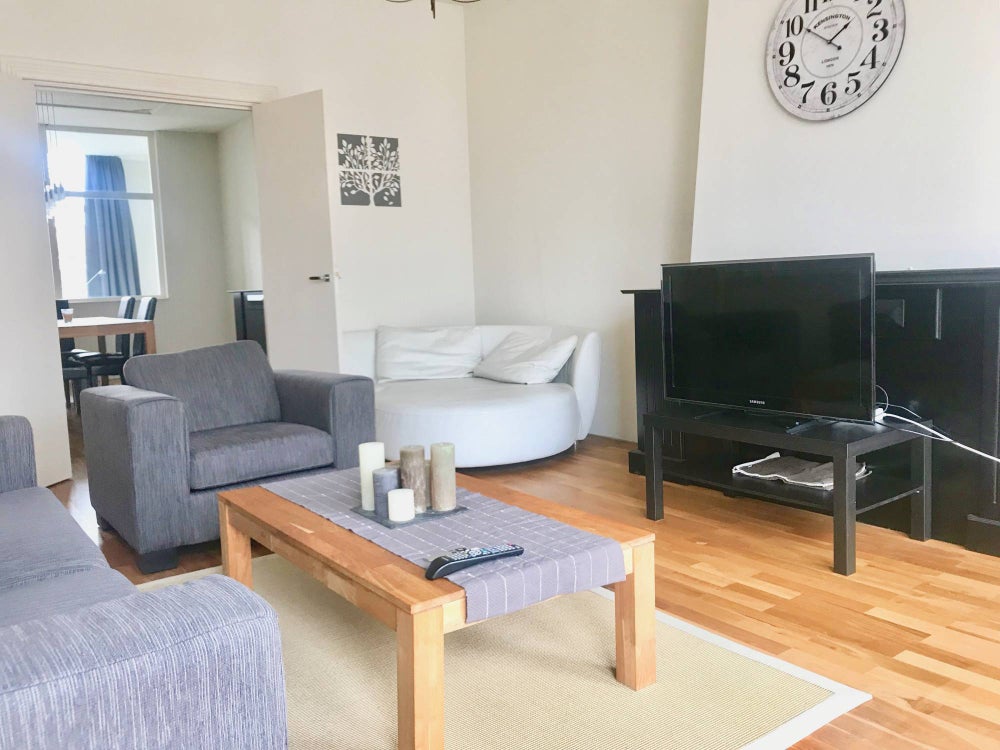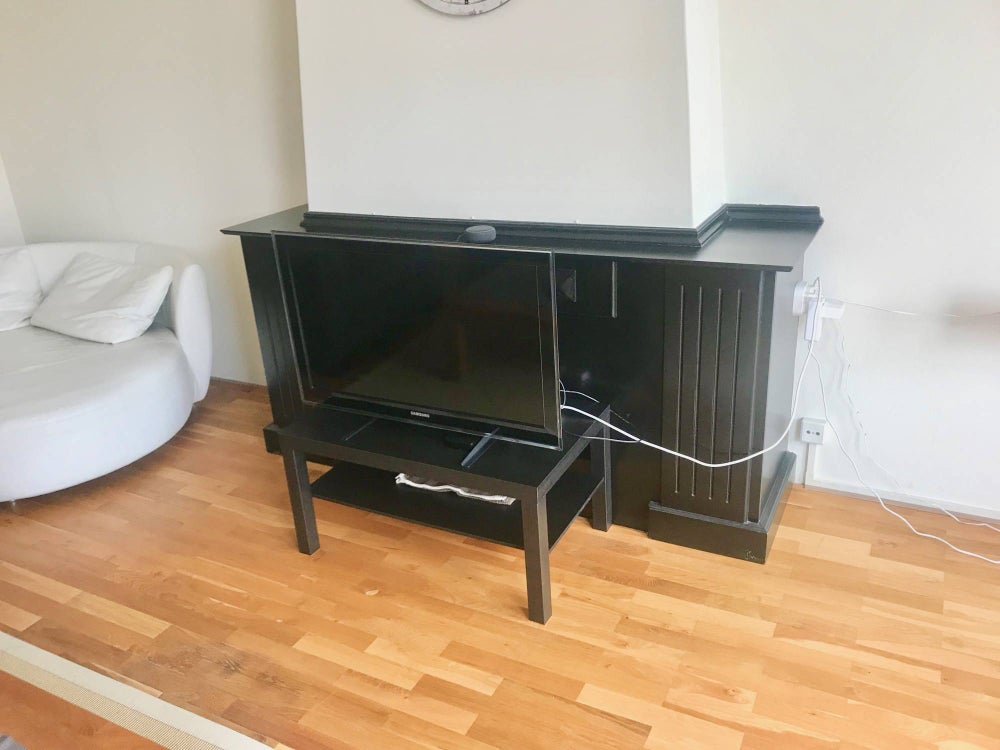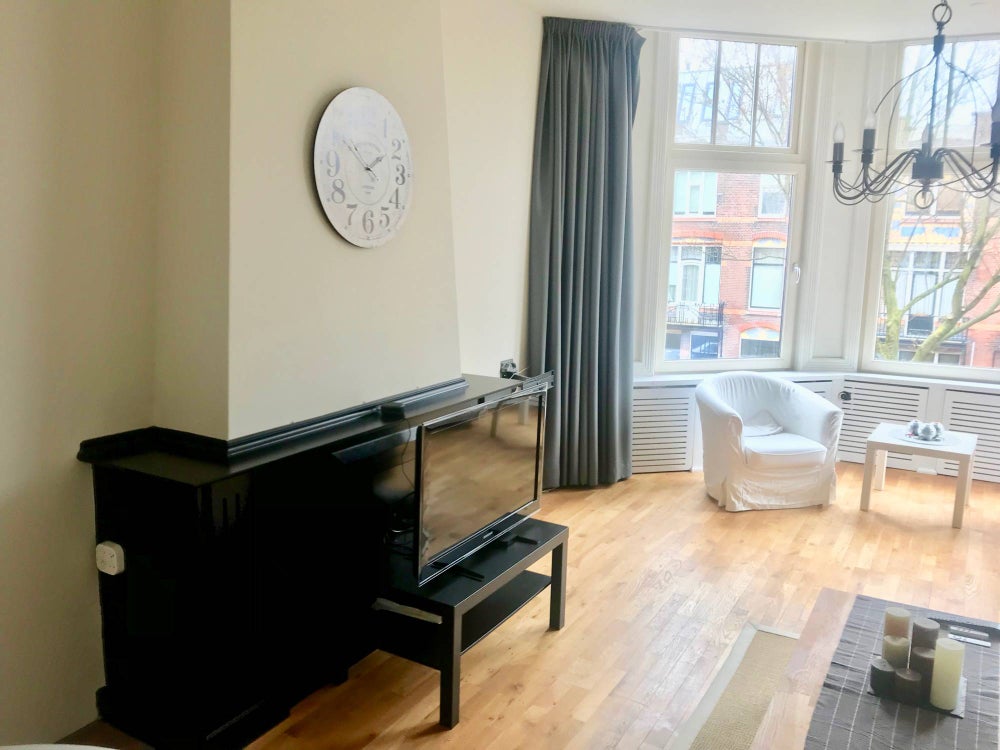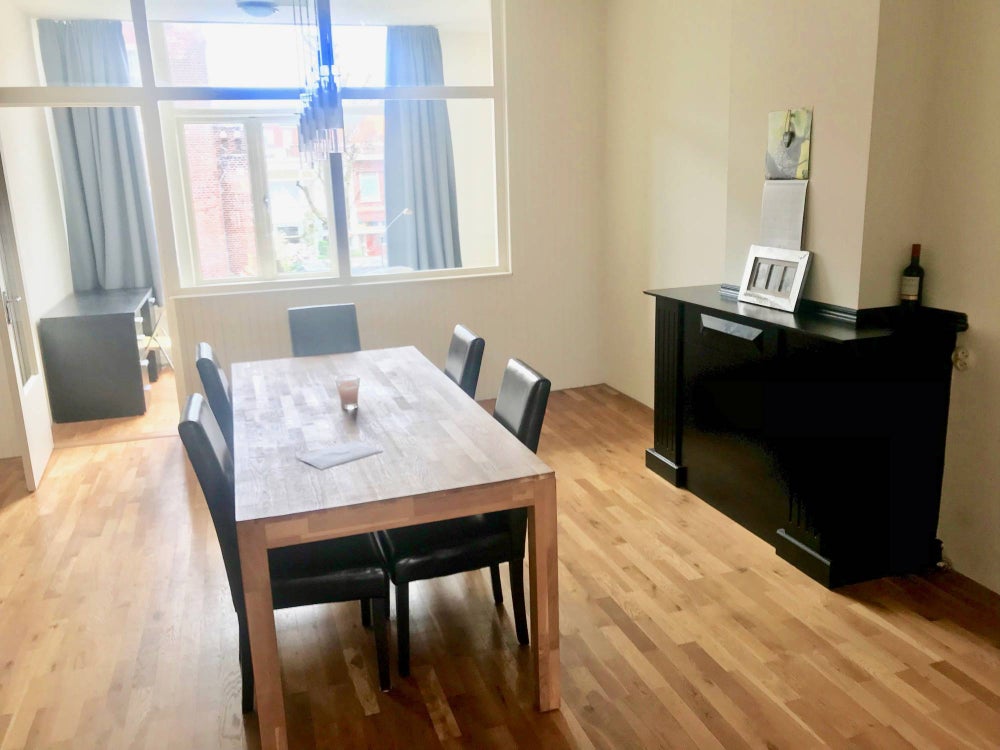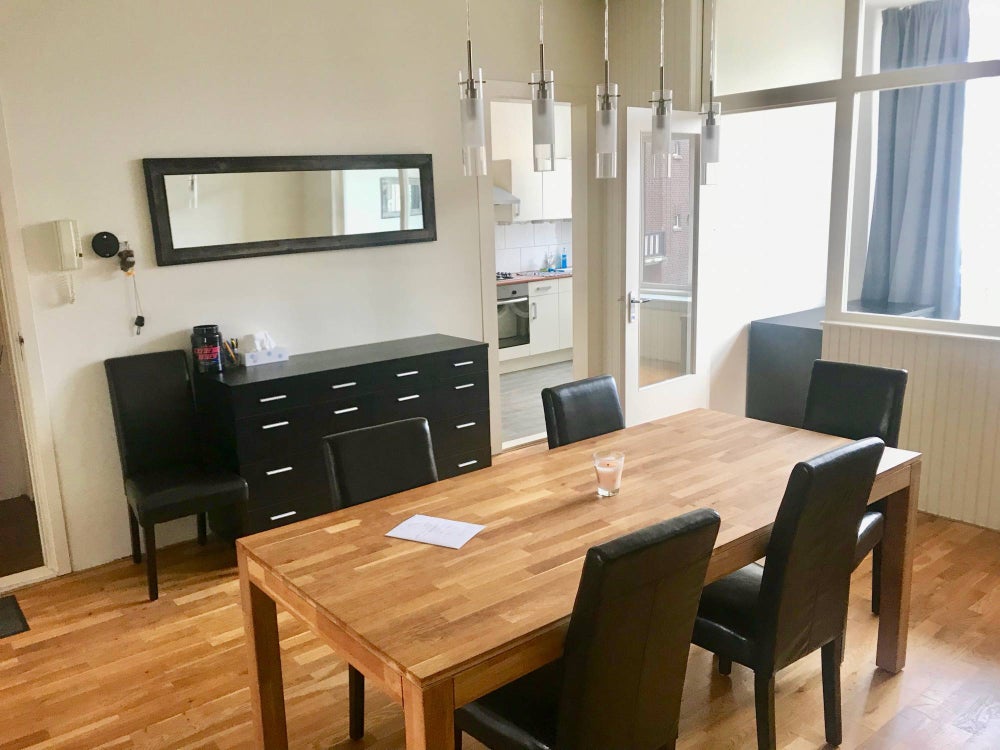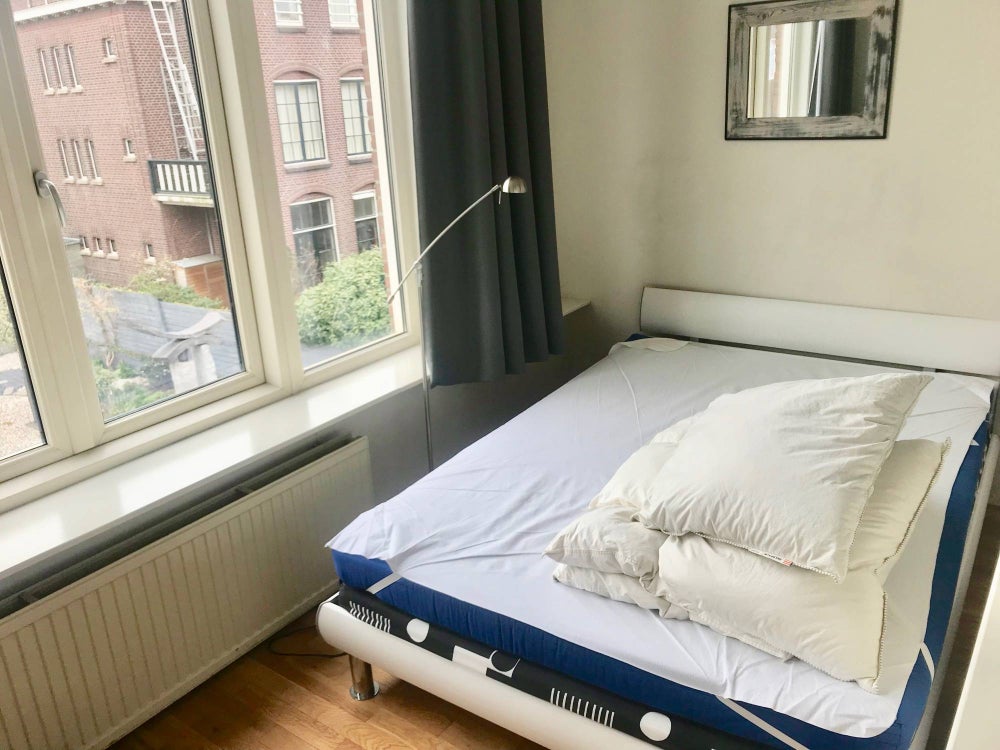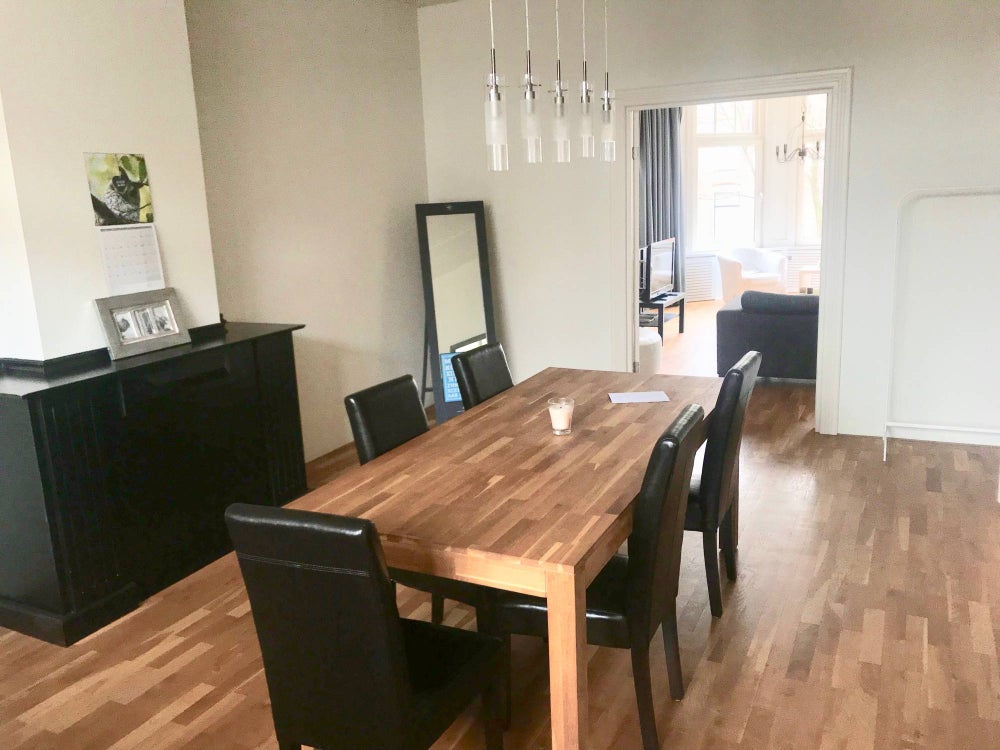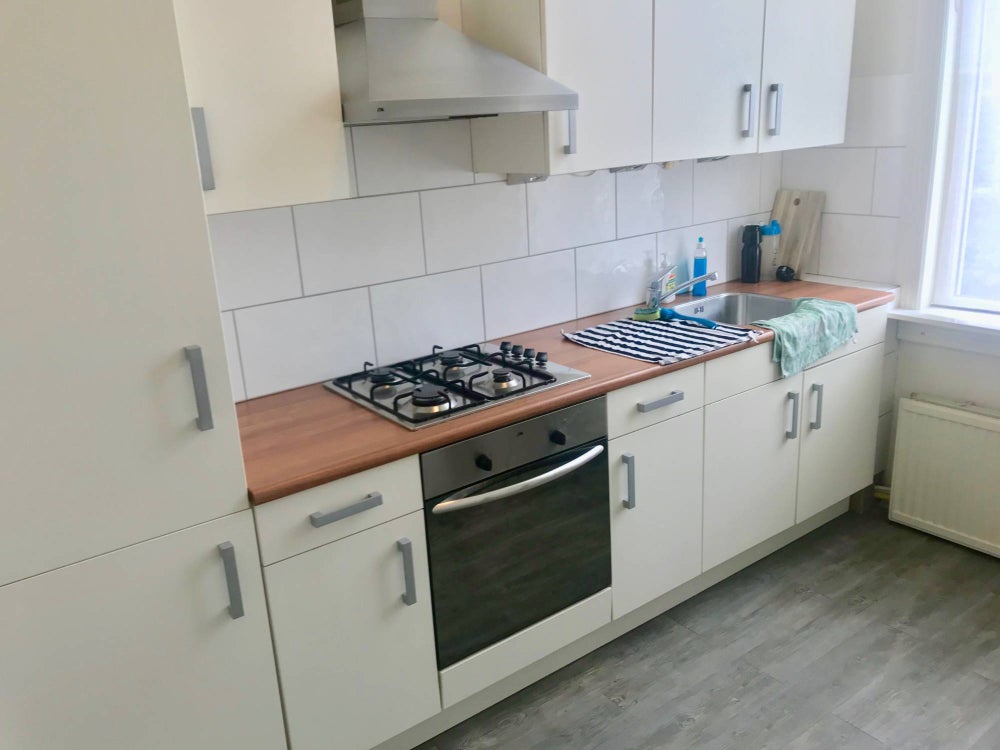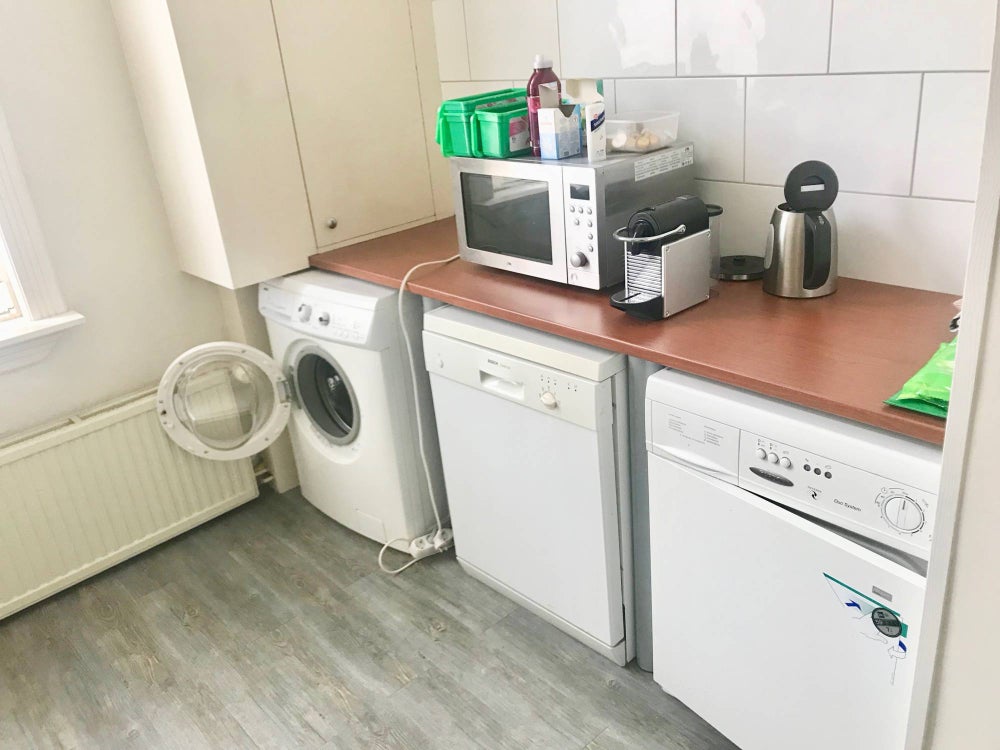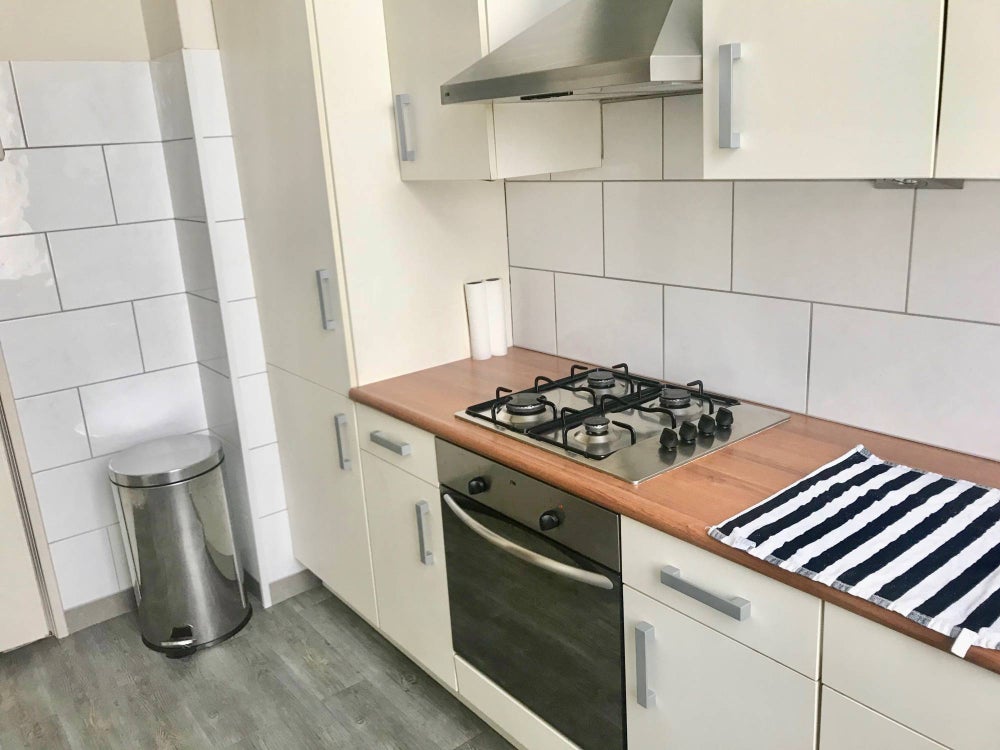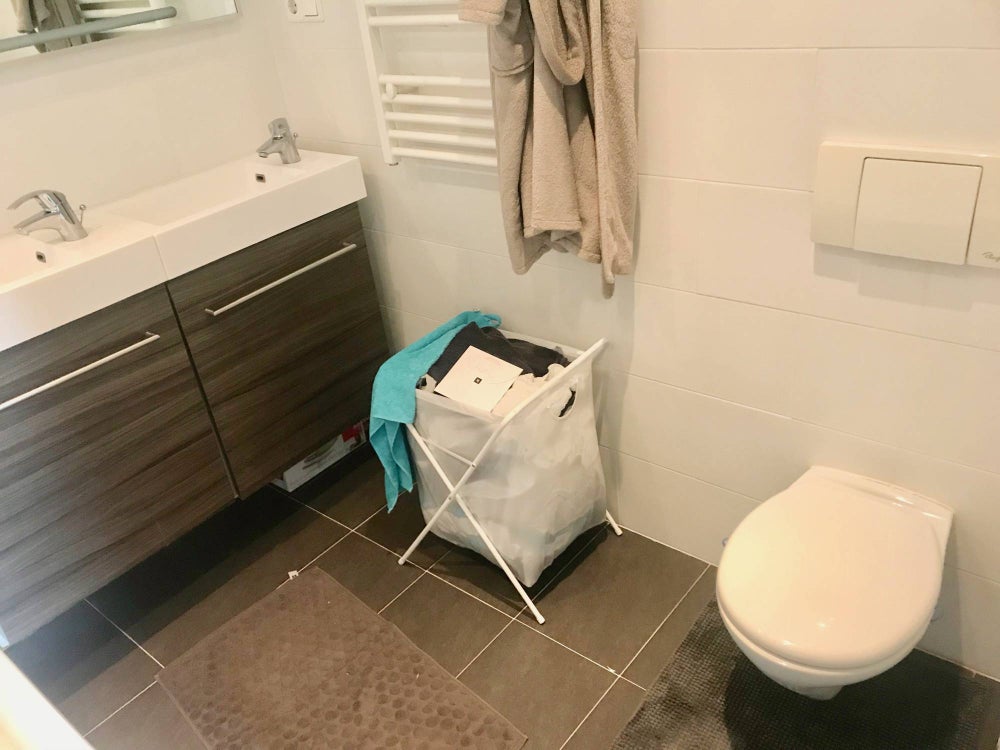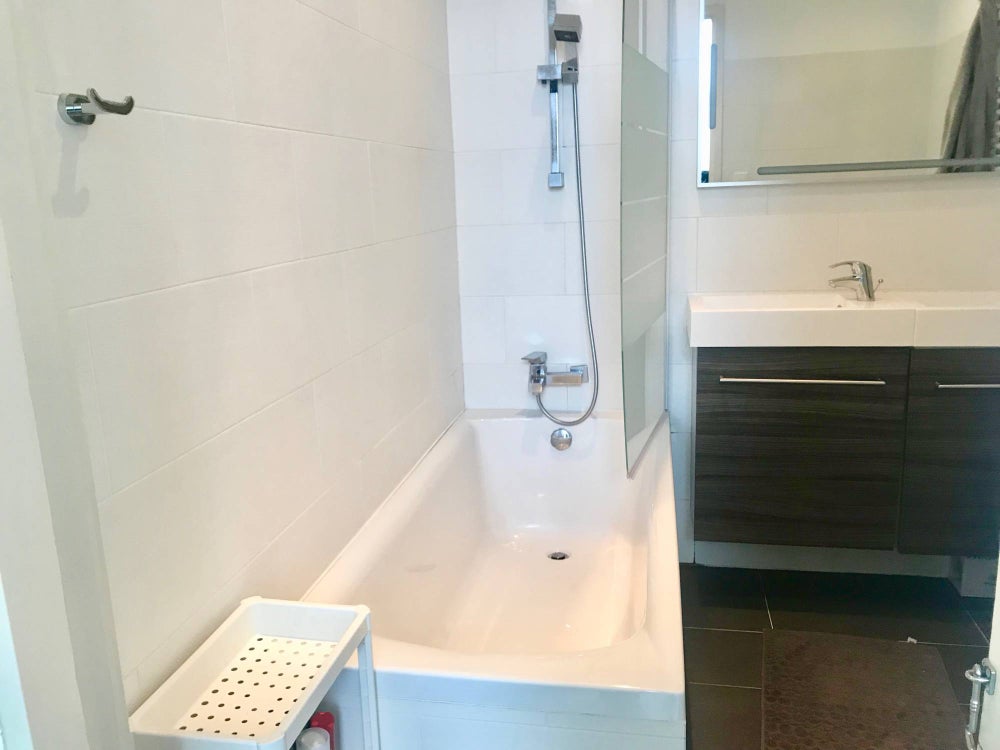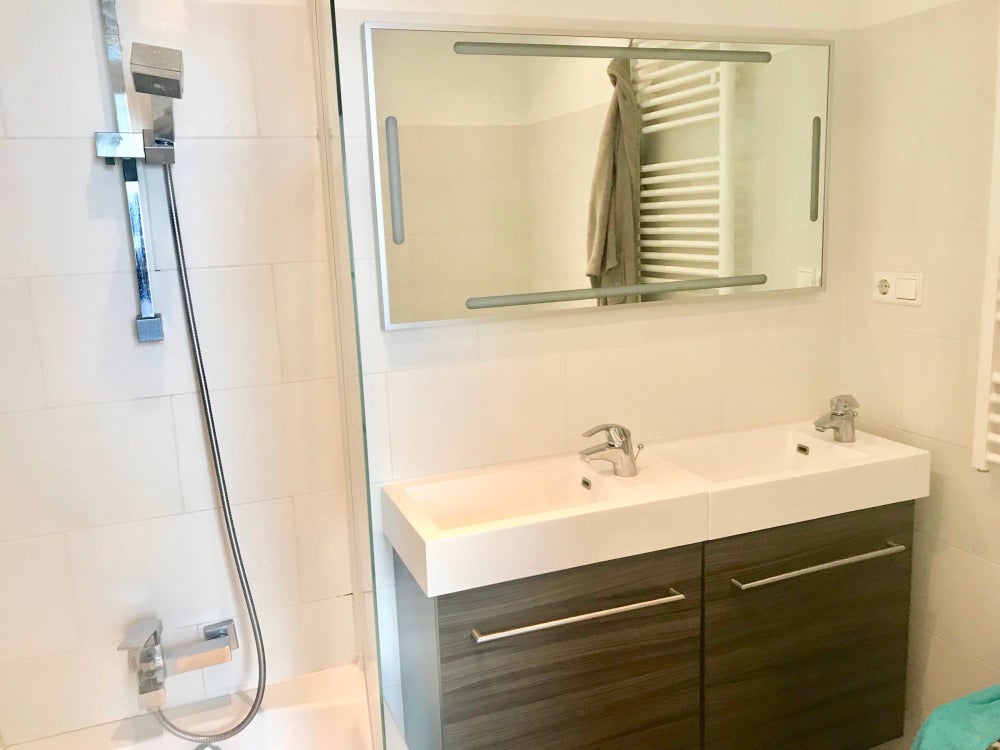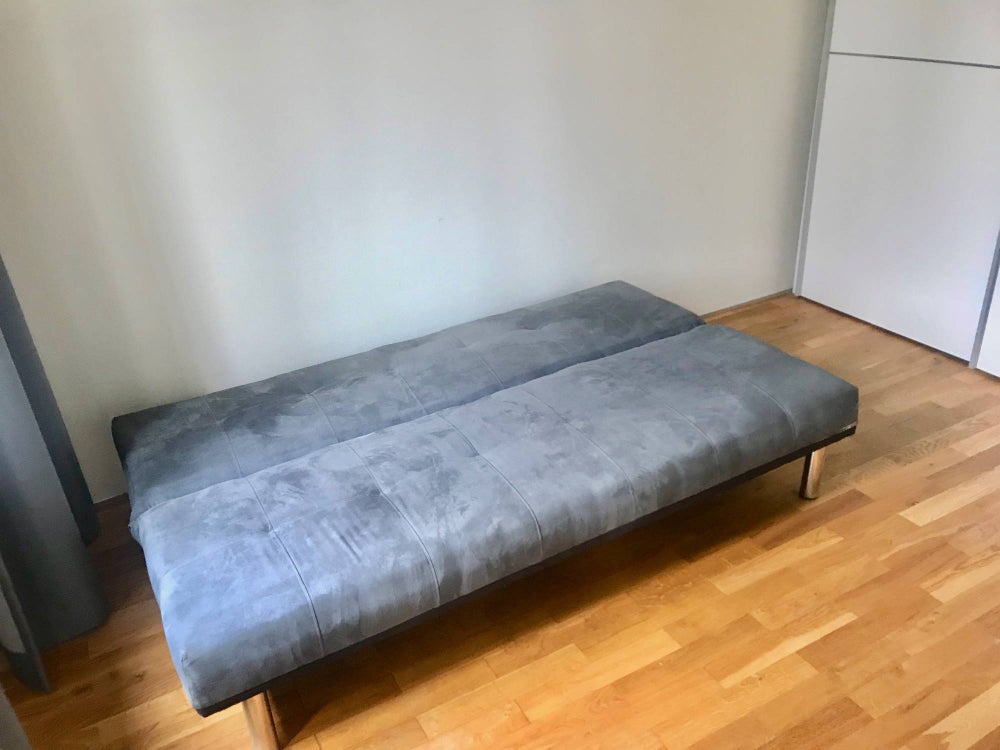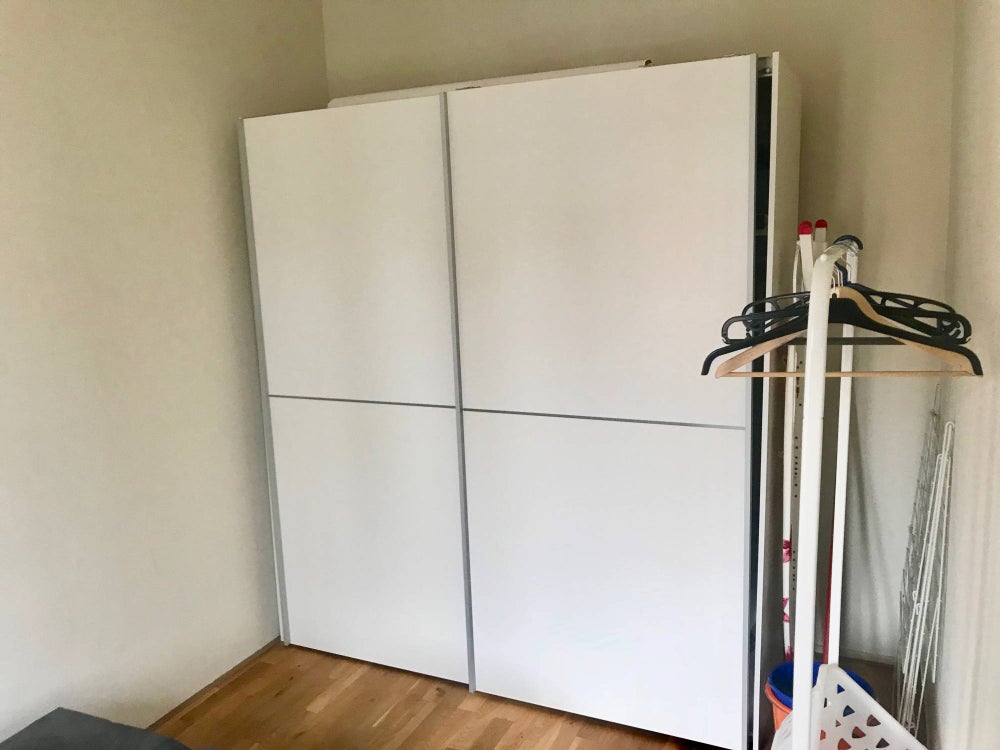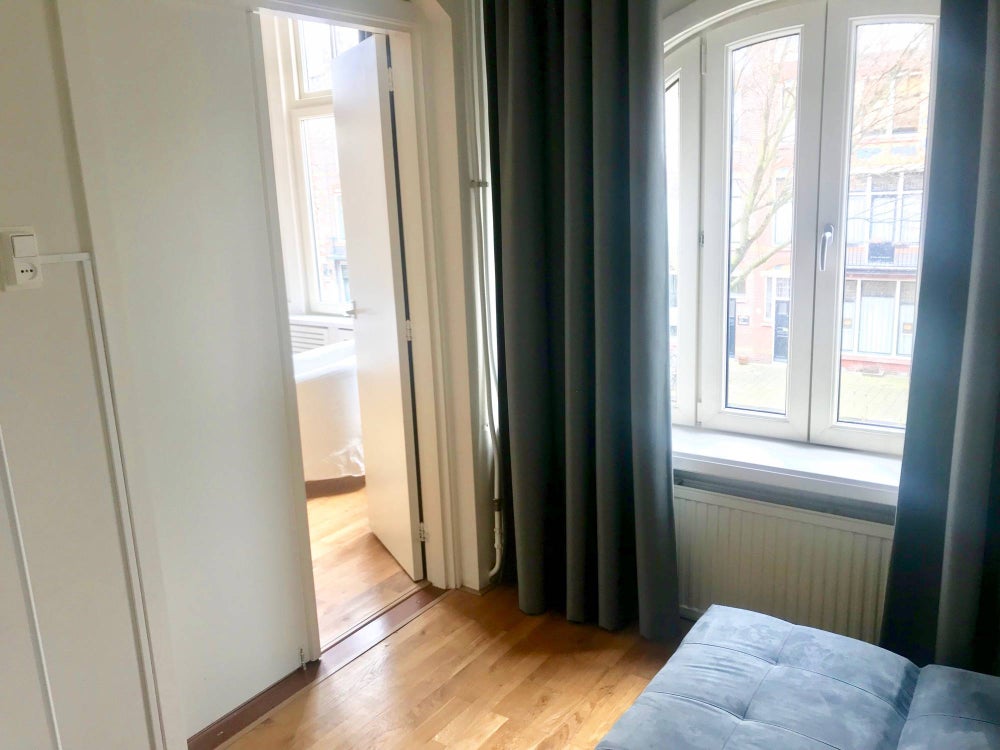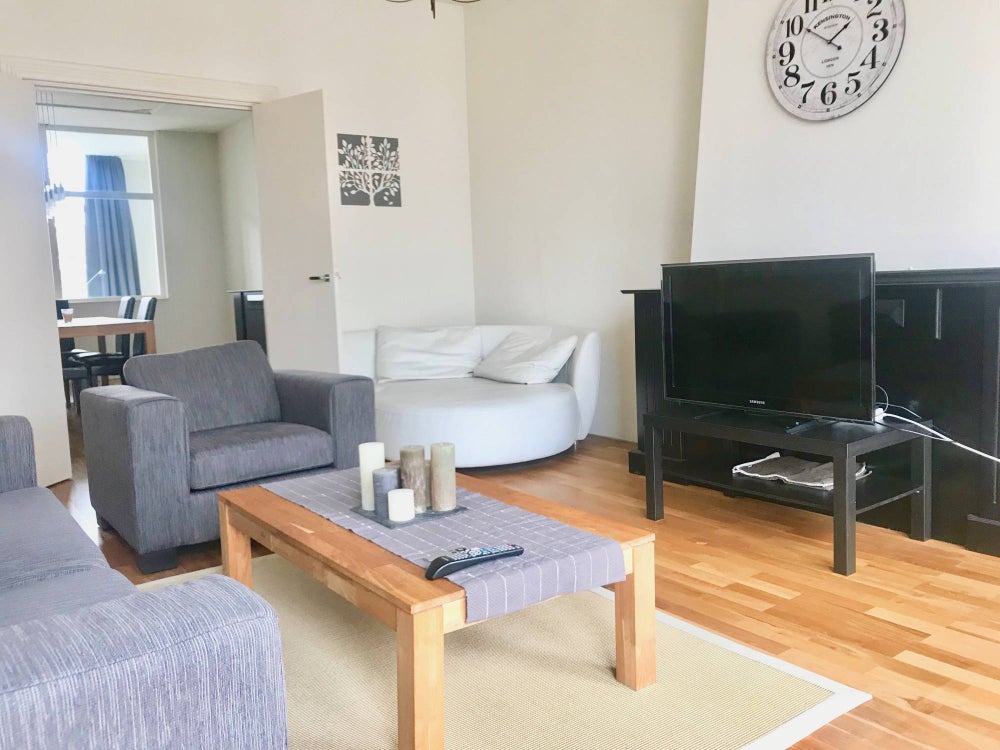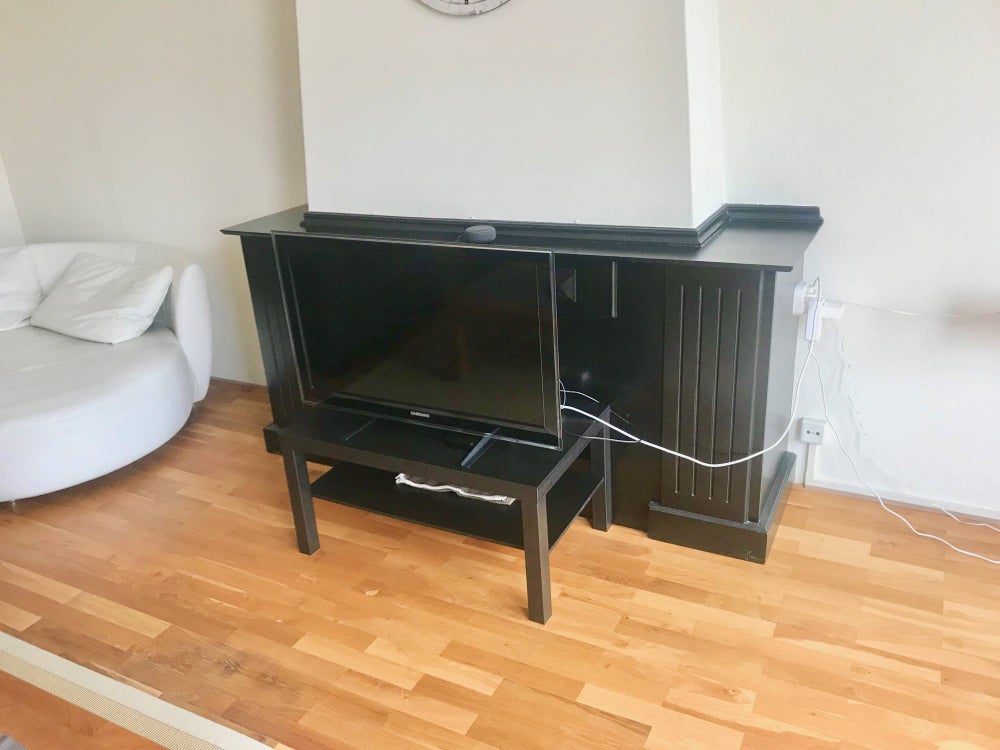 Description Frankenslag , 's-Gravenhage
Spacious and renovated, luxury apartment with 4 rooms. Fully furnished and turn key apartment with two bedrooms in the popular Statenkwartier area. Located in a classy and popular straat in on the first floor of a historic but well-maintained building with many original style features preserved. The building is centrally located and at walking distance to the popular shopping street Frederik Hendriklaan and various international organisations including Europol, OPCW, Shell and Embassies, as well as Scheveningen beach and the city centre.

Layout
Entrance through stylish, authentic open porch, staircase to 1st floor with private entrance. Hall with entrance to the modern toilet / shower combination and a spacious kitchen with luxury appliances. Entrance to the very spacious and bright living /dining room (13.00 x 4.65), with original ornaments, parquet floors and 2 fireplaces. One bedroom is at the front (4.14 x 2.31) overlooking the beautiful, wide street. At the back is the second bedroom (2.53 x 3.96), separated from the living room by glass walls.

Key aspects
- Minimum rental period is 1 year
- Fully furnished apartment
- Recently renovated
- Double glazing
- Max. 2 (not smoking) individuals
- No pets allowed
- Advance payment for utilities, internet and TV is € 200 p / m
- Deposit of 1 months' rent

Rental price: €1395,- including gas, water, electricity, TV and Internet.
Details Frankenslag , 's-Gravenhage
Street Frankenslag
Zipcode 2582HG
District Statenkwartier
City 's-Gravenhage
Price €1.195,- (excl.)
Availability Direct
Interior Furnished
Bedrooms 1
Surface 84 m²
Outside space No
070 - 763 0408

Tram Stop: Noordwal

10:00 - 19:00
Map Frankenslag , 's-Gravenhage
Streetview Frankenslag , 's-Gravenhage
Extra Information
Feel welcome to call us to schedule a visit. Visits are always free.
We are open from 10:00 AM till 19:00 PM. Appointments outside these hours or weekends are also possible under appointment.
This rental may be a commissioned lease and there may be an applicable fee.
When renting we need the following documents: check link
This information has been put together with the best possible care, however, information might not always be correct.