's-Gravenhage
Groenewegje
€1.825,- (incl.)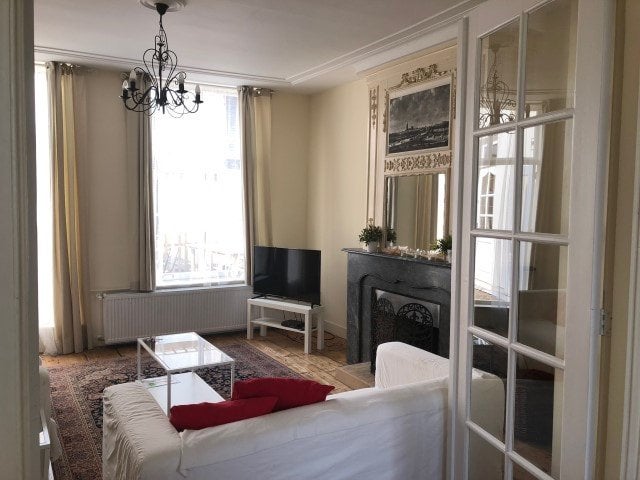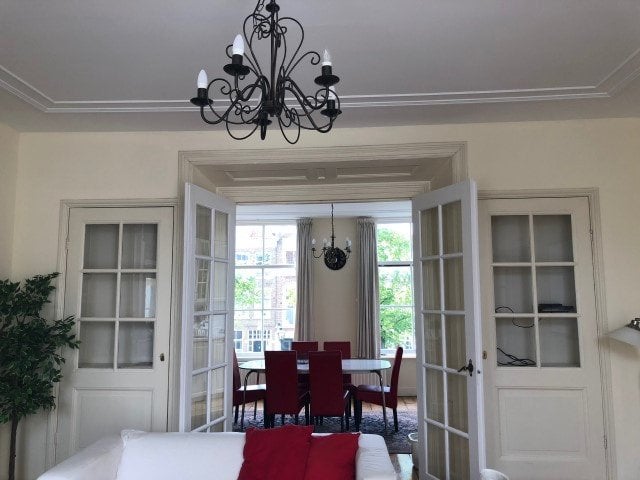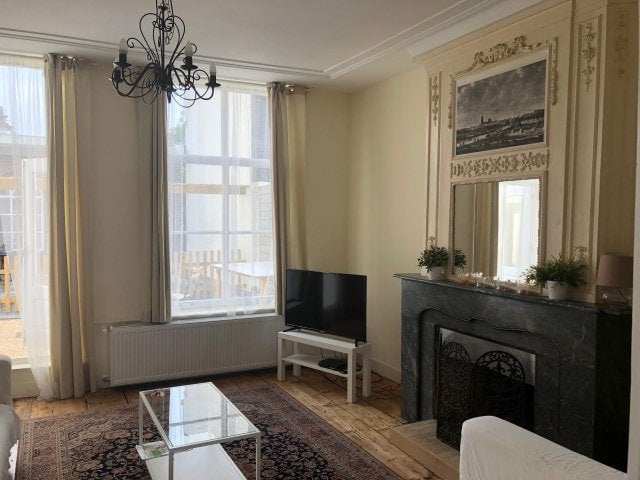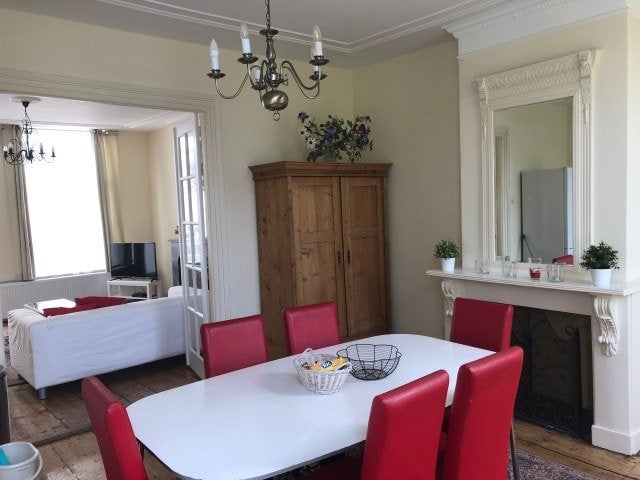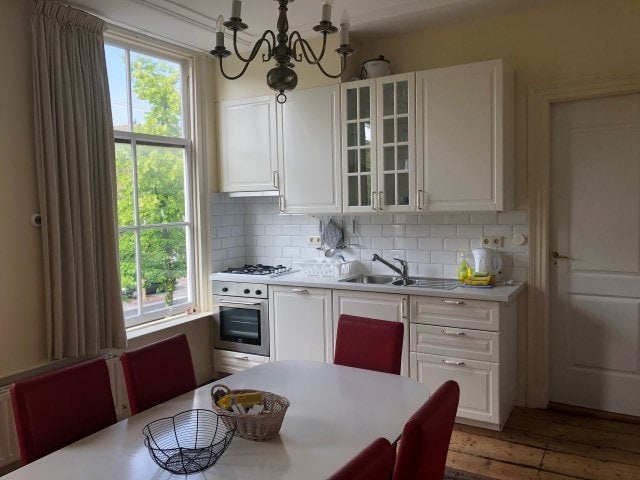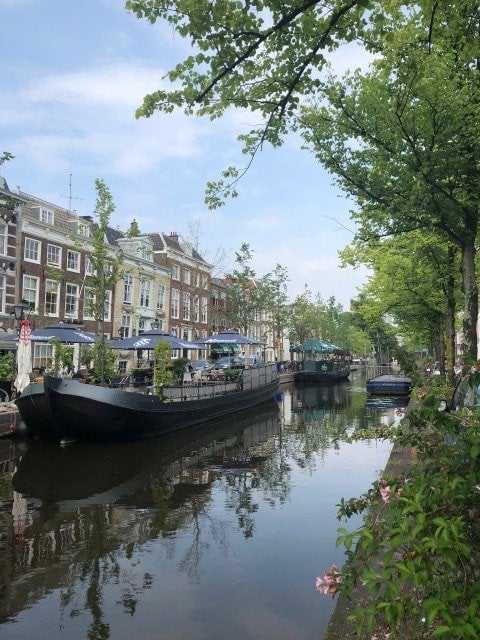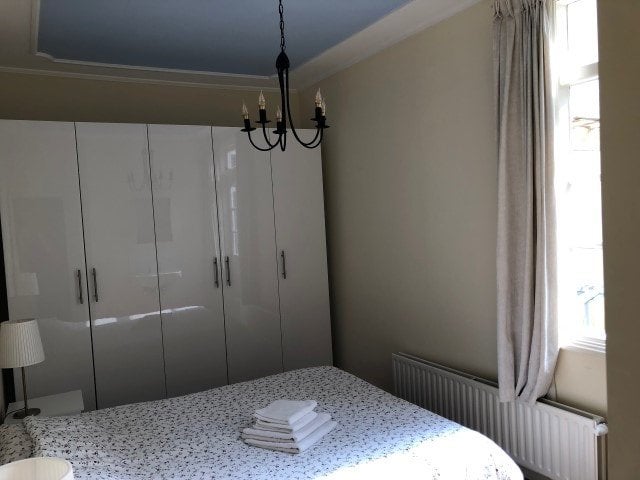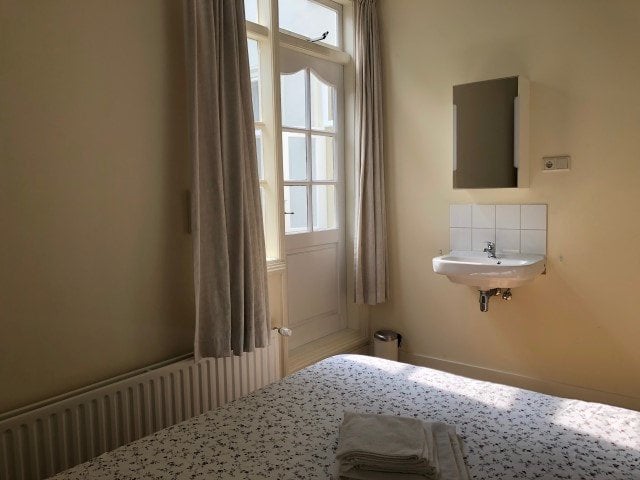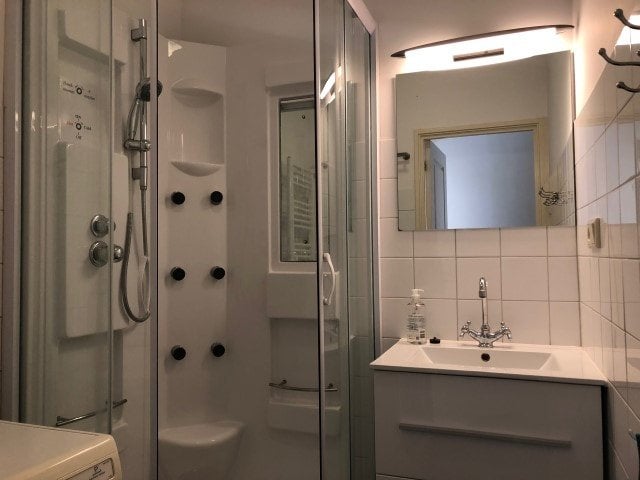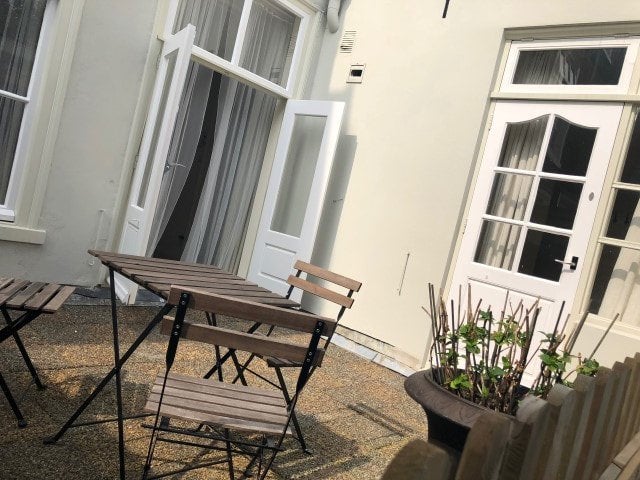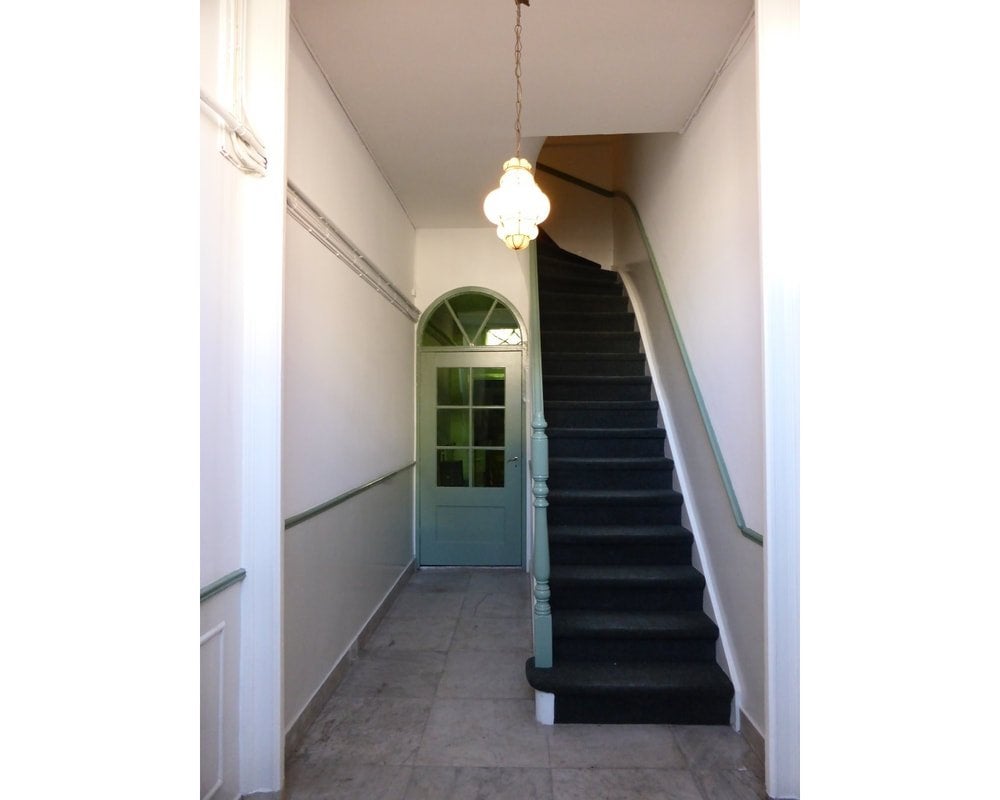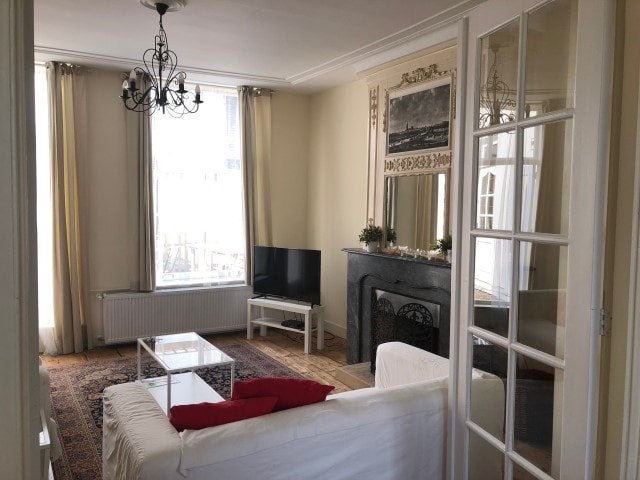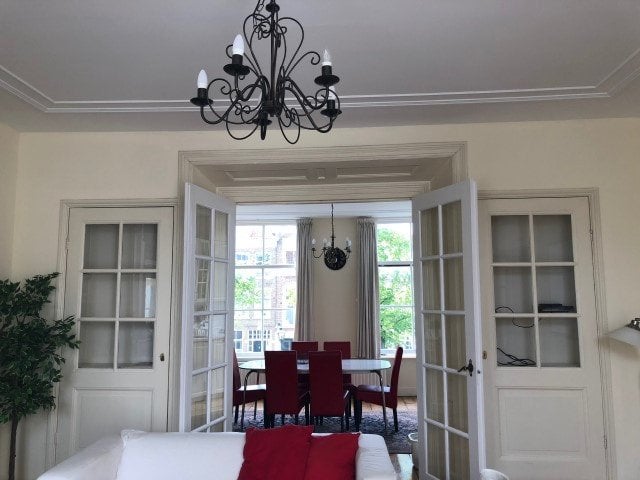 Description Groenewegje , 's-Gravenhage
Spacious and characteristic two bedroom apartment conveniently located on the first floor. The apartment is well positioned in a central location. It has been renovated recently and has a spacious living room with French doors to a sunny and sheltered roof terrace.

A comfortable and unique two bedroom apartment in a monumental 17th century canal house. The apartment has been recently renovated, and offers a nice view over the canal and the trees along the water side. The apartment comes fully furnished, with wooden flooring and all amenities.

In this two bedroom apartment at the Groenewegje, you can effortlessly recognize the characteristics of the Dutch architectural details that were commonly used in 19th century canal houses. The exposed beams, the details in the window frames and the grande entrance hall all add to the calm and unique atmosphere of this canal apartment.

The scenic view on the canal itself and the trees along the canal will easily cause you to feel at home. The apartment has a big hall, a fully equipped kitchen and a spacious yet cozy living room with a fire place. The beautiful master bedroom with a double bed is located at the quiet back of the property. Furthermore, the apartment has a second bedroom (with a double bed or two single beds), a new bathroom with shower and a separate toilet.

Layout
Stairs to first floor. Into full furnished and large and naturally bright living and dining space. To the rear of the dining space is a fully equipped kitchen. Enter the sunny master bedroom and second bedroom with bunk beds. The bathroom and a separate toilet have been recently renovated. The sunny and spacious roof terrace can be accessed and enjoyed via the living room.

Key aspects
- Bicycle shed available
- Traditional building
- Close to city centre
- Short-term availability
- Lovely roof terrace


Rental price: € 2.175 including gas/water/electricity/TV/Internet

Also available on a weekly basis

Due to the great variety of these properties, the property will be assigned to tenants based on availability and the number of tenants.
Details Groenewegje , 's-Gravenhage
Street Groenewegje
Zipcode 2515LR
City 's-Gravenhage
Price €1.825,- (incl.)
Availability Direct
Interior Furnished
Bedrooms 2
Toilets 1
Bathrooms 1
Surface 82 m²
Outside space No
070 - 763 0408

Tram Stop: Noordwal

10:00 - 19:00
Map Groenewegje , 's-Gravenhage
Streetview Groenewegje , 's-Gravenhage
Extra Information
Feel welcome to call us to schedule a visit. Visits are always free.
We are open from 10:00 AM till 19:00 PM. Appointments outside these hours or weekends are also possible under appointment.
This rental may be a commissioned lease and there may be an applicable fee.
When renting we need the following documents: check link
This information has been put together with the best possible care, however, information might not always be correct.